You were taught that the best way to lead is with authority. So that's what you've been trying to do. And if you're like me, that's also how you lost yourself.
Hi. I'm Lindsay. And if you can relate to my story, I can help you. 
For a long time, I believed that being successful in life meant working harder. Doing better. Being tougher. And, coincidentally, I was exhausted, ineffective in my work, stuck, and deeply misunderstood.
Today, as a coach and trainer, I'm the person I needed when it felt like I would never get out of that rut.
If you know in your heart that becoming a more effective leader means focusing more on connection than on power, you're onto something.
I was raised in a military-influenced home where authority was used to get us to comply. And, if you wanted to earn someone's respect and trust, that meant meeting expectations and performing well.
As the mother of two neurodivergent children, I was often frustrated that my programming failed me. Using authority to get people to do what you want does not work in parenting. Ask anyone who has been on the working end of a grocery store temper tantrum.
Something else parenting taught me is that we have a serious societal predisposition for fixing people instead of doing the work to understand what someone is experiencing to make them behave in a certain way.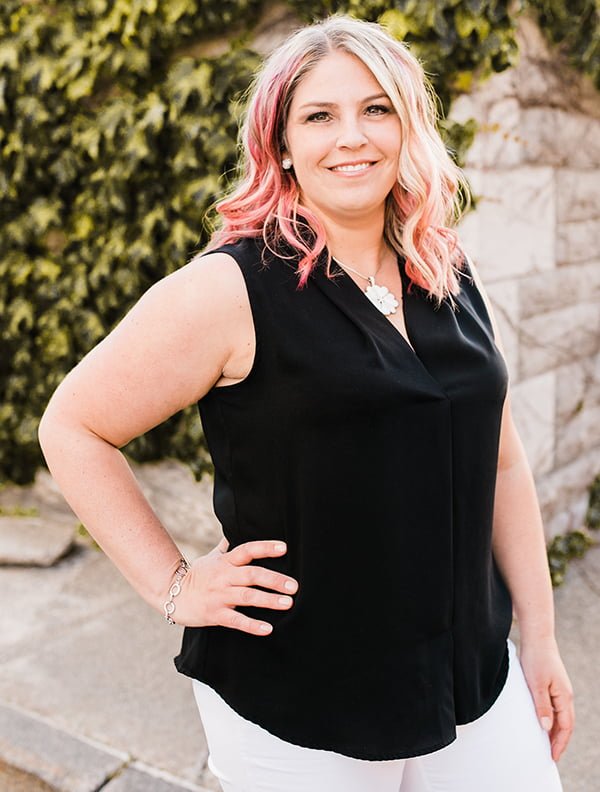 That lesson was reinforced when my mother and uncle died in a car accident. And when I lost my father two years later.
In some of the darkest moments of my life, I was told what I "should" be doing to "get over" my grief. And that was completely exhausting.
I felt sad and misunderstood. But gradually, there were moments where I felt heard. And it was those moments of connection that helped me to move forward. Because in those moments I felt like I had space to actually sit with my feelings and ideas rather than being told what I should be doing or feeling.
That's when I felt the shift.
I realized that I had the agency to change the dynamics of any situation, just by speaking up and sharing my truth. Even when—especially when—doing so made other people uncomfortable.
I learned to set better boundaries. And I found the confidence to have hard conversations instead of avoiding them.
Interestingly enough, this shift started to improve my interactions, and my own energy levels. It was easier for me to be fully present with those around me. And I started to feel better.
By doing the inner work, I started to make headway. Then working with the Cree helped me to take things up a notch.
Turns out, there's a place where connection and relationships are valued above performance.
Happenstance brought me to Eeyou Istchee. There, as a consultant, I learned how to influence change without using authority.
I had space to understand the subtle ways by which trust can be broken and I learned how to read signs that indicate people don't feel heard. That work taught me the difference between influencing change and pushing my own agenda.
I learned the power of deep listening, where the goal was to hear, instead of listening just to reply with an opinion.
My work with the Cree helped me understand that when we want others to follow our lead, we must see them for who they are, meet them where they're at, and trust in their abilities.
The truth is, leading with authority damages relationships.
And then, I was able to tie it all together.
Thanks to my education in Speech-Language Pathology, I understand the neuroscience behind communication and connection. As a coach and trainer, my approach can be tailored to the specific root causes of the challenges experienced by individuals and teams, rather than giving general advice and strategies.
This gives my clients the ability to have a more sustainable impact.
My approach isn't prescriptive. It's a holistic problem-solving discovery process, with the client at the centre.
As adults, we're no different than a child throwing the tantrum.
It's never about the candy bar. That kid pitching a fit is no different than you or I. They're misunderstood and frustrated.
If you want to influence change in a more relational way, please book a discovery call.
You already know that nurturing relationships is a better, more sustainable way to influence change (and to live) than by using authority.
I can help you to own who you are so you can show up as yourself.
If you want to become the leader everyone wants to follow, it starts here.
So, once again. I'm Lindsay. And I am so happy to meet you. Book your discovery call now.